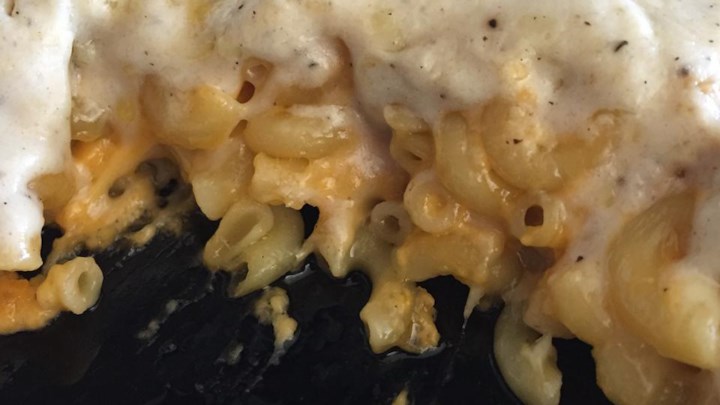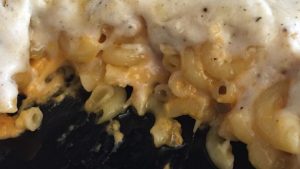 INGREDIENTS
2 cups Ronzoni Smart Taste Elbow Noodles
1 10-ounce package frozen chopped broccoli
3 tbsp whole wheat flour
3/4 cup shredded extra-sharp reduced fat Cheddar cheese
1/4 cup shredded Parmesan cheese
1 1/2 cups fat free milk
1 tsp Dijon mustard
1 tsp onion powder
1 tsp salt
1/4 tsp ground white pepper
INSTRUCTIONS
Bring a large pot of water to a boil. Cook pasta for 4 minutes. Add frozen broccoli and continue cooking, stirring occasionally, until the pasta and broccoli are just tender, 4 to 5 minutes more.
Meanwhile, heat 1 1/4 cups milk in another large pot over medium-high heat until just simmering. Whisk the remaining 1/4 cup milk, flour, onion powder, salt and pepper in a small bowl until combined. Add the flour mixture to the simmering milk; return to a simmer and cook, whisking constantly, until the mixture is thickened, 2 to 3 minutes.
Remove from the heat and whisk in cheddar, Parmesan and mustard until the cheese is melted.
Drain the pasta and broccoli and add to the cheese sauce. Return to the heat and cook, stirring, over medium-low heat, until heated through, about 1 minute.
Preparation time: 5 minute(s)
Cooking time: 15 minute(s)
Diet type: Vegetarian
Diet tags: Reduced fat
Number of servings (yield): 4
Culinary tradition: USA (Traditional)
Entire recipe makes 4 servings
Serving size is 1 ¼ cups
Each serving = 9 Points+